About
For all the audio engineers shaping the hits we love to hear.
hitshaper is an independent audio software company based in Switzerland.
Initally founded in 2009 as a platform for blind mixing and mastering submissions by Simon Duncombe, he relaunched in 2022 to make his mono plug-in freely available to all.
Simon started programming at the age of eight. He was also playing the piano and keyboard, but was not very good at it. In 1992 he discovered the MIDI interface on his newly bought expansion card which came with a sequencer. He was immediately hooked.
This led to a record deal at the age of 16 in the Eurodance genre, which was very popular back in the 90's. But his musical taste later shifted to Trip-Hop and Alternative.
Software development and music was always his passion. Simon wrote his first VST plug-in in 2010, but he did not release it because he just could not find the time to build a decent user interface. The IT company he founded that same year kept him busy as well and he had to pull back on music for a decade.
In 2020 he was asked by befriended record producer Urs Wiesendanger and Audiolounge to port an instrument. This partnership brought Simon back to DSP. Shorty after they startet to develop the Sliderman compressor together, which took almost two years and was released on July 1 2022.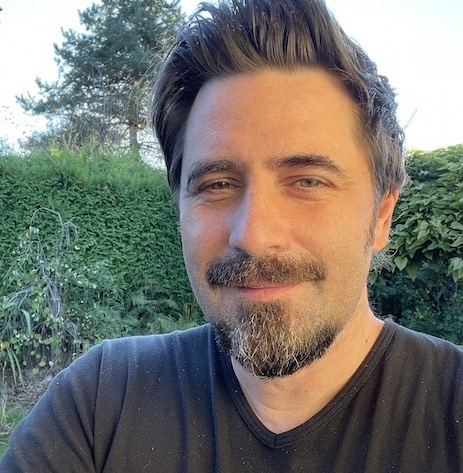 Simon is an AVID certified AAX Developer and all plug-ins are written in C++. He currently produces music with the Bond, where of course he makes use of his own plug-ins.